Installation
Once logged in your CRMHere account, click to the "Panel" button and then click "Zoom".

You will be redirected to the zoom's portal, use your Zoom credentials: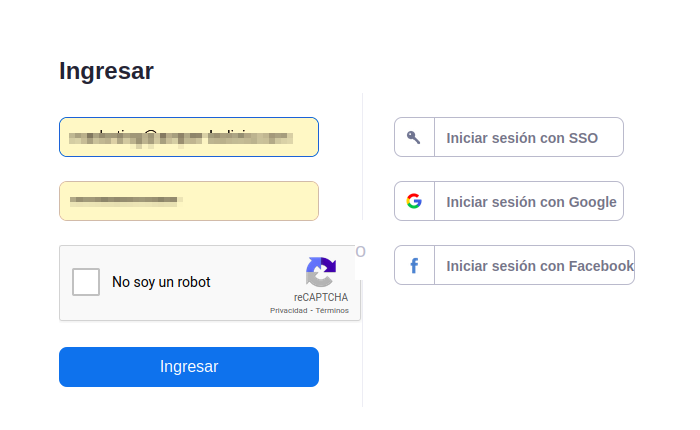 Then you will see the information related to every action the app is going to use, authorize if you agree: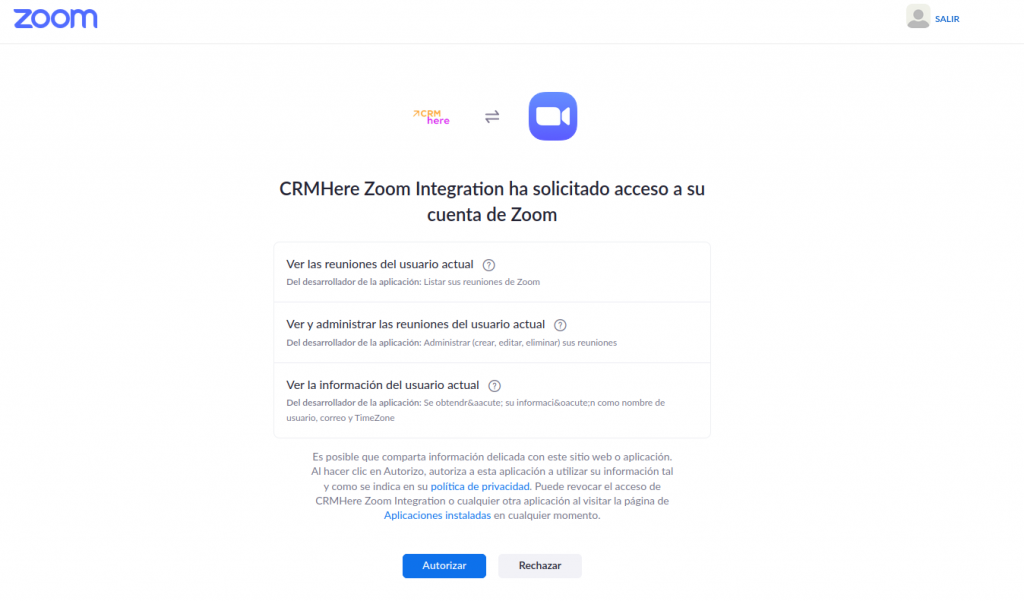 If everything is fine, you will be redirected to your Zoom calendar inside your CRMHere account, it means the authentication has been successful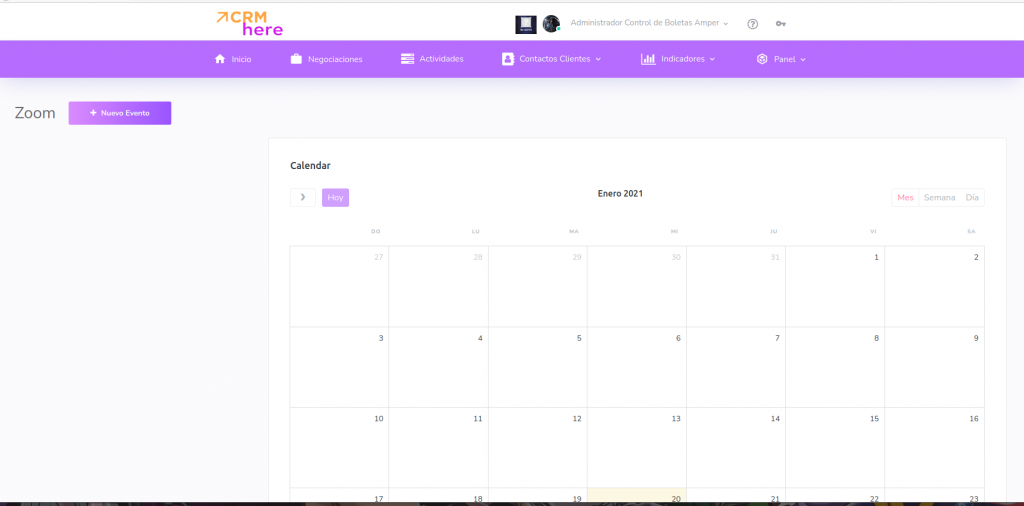 If you have any inquiry, feel free to contact us to admin@crmhere.com
Usage
Create meeting
Once logged in CRMHere, go to your Zoom Calendar Panel->Zoom, once there, click the button "Nuevo Evento / New Event":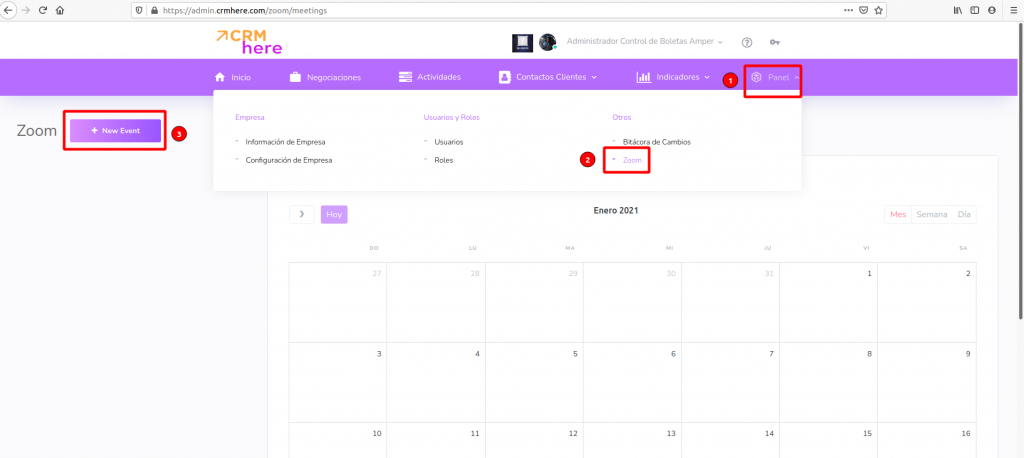 You will see the following modal window: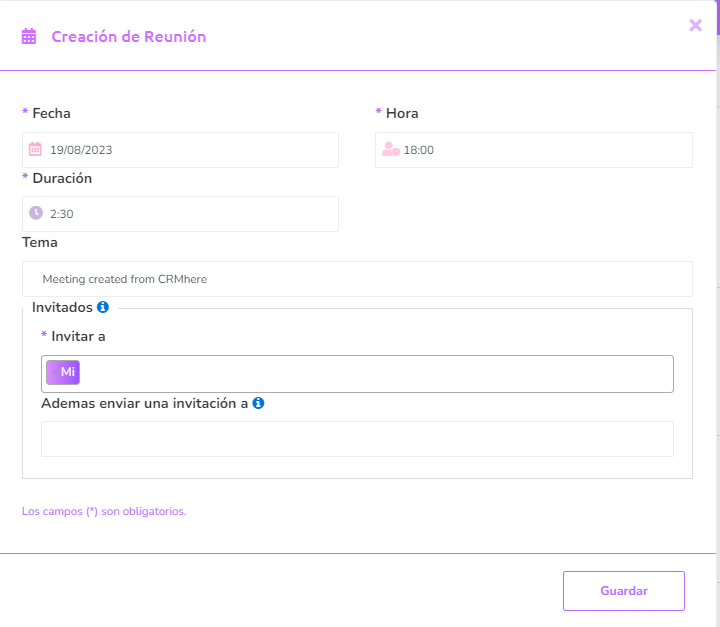 Fill the fields, then press "Guardar / Save"
You will see your meeting in your calendar, inside CRMhere platform: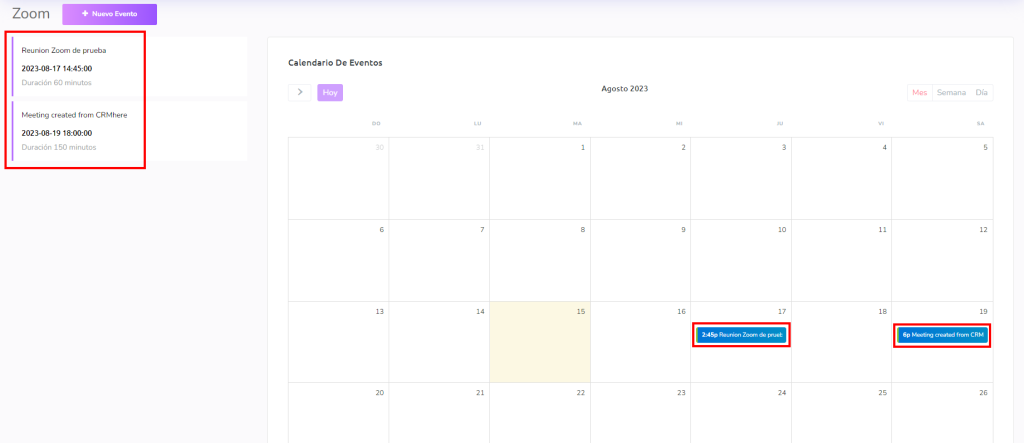 Edit / Delete Meeting
In order to edit or delete a meeting, first click on the meeting you wanna edit / delete, you will see a modal, in which you can edit your meeting, and at the bottom of the modal, you have to select if you want to edit (Modificar) or delete (Eliminar)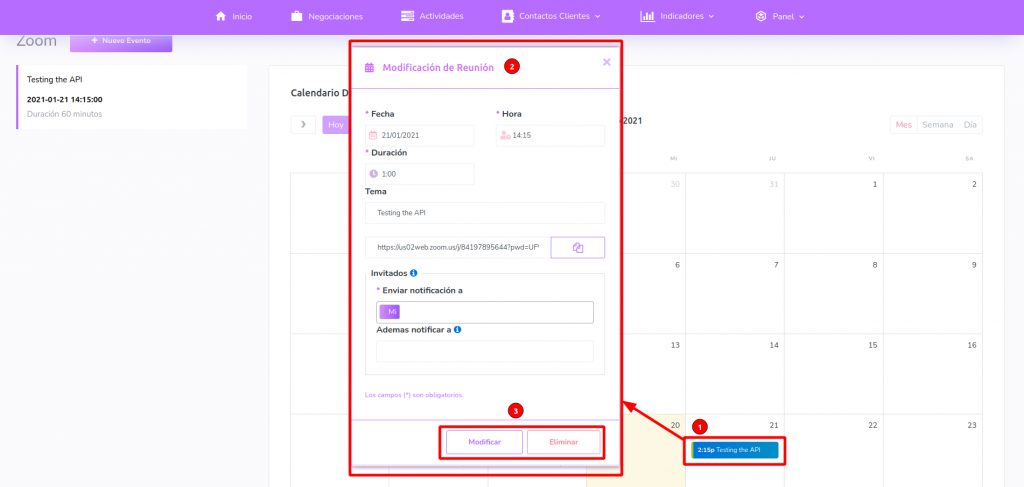 Uninstallation and Deactivation
In order to uninstall the APP from your Zoom account:
1. Login to your Zoom account, navigate to the Zoom APP Marketplace
2. Click Manage -> Installed APPS and select CRMHere Zoom Integration
3. Click the Uninstall button
In order to deactivate the CRMHere Zoom Integration APP from your CRMHere account:
Click on your username (top bar) and then press Perfil de Usuario (Profile):

You will be redirect to your profile page, select the Cuentas (accounts) button, and then press the button Desvincular (unlink)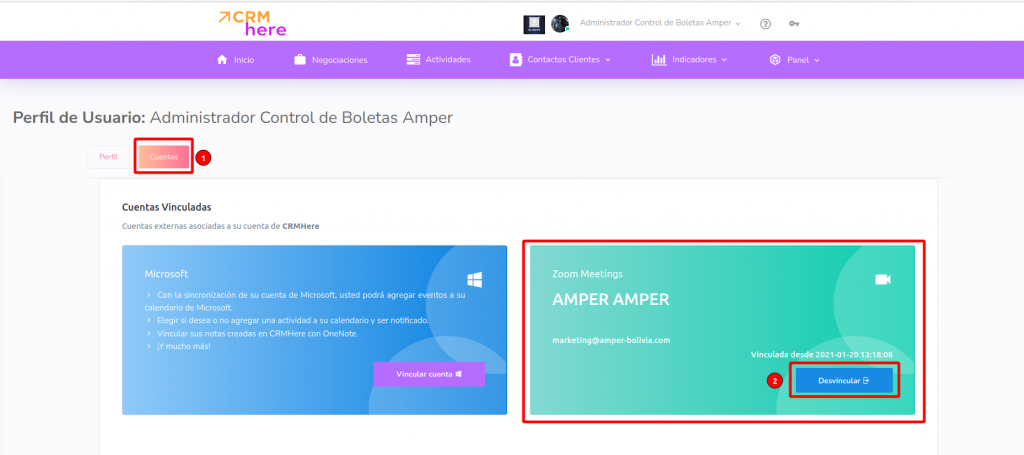 That's it your CRMHere account is no longer linked to your Zoom account.
If you have any inquiry or trouble, feel free to contact us to admin@crmhere.com